The holidays may feel different this year! Traveling is difficult and many of us are sticking close to home. This means missing out on the parties and festivals of past years and limiting who we spend our time with. While we hunker down and send virtual hugs to our friends and family, here are some creative ways to celebrate the holidays this season from near and far:  
Gift exchange: you can set up a secret-Santa style gift exchange with your family members. Set a date and time and host a Zoom call where everyone can open up the gifts on camera. Remember to leave the return address off the packages so everyone can guess who their Santa is. BONUS – turn this into a virtual Ugly Sweater Party!
Movie night: get the whole household involved in making movie treats and don't forget you can time a movie night with other households and chat online while you watch! Have the kids build a fort and be sure to check out holiday classics such as The Grinch, Home Alone, White Christmas, The Princess Switch, Elf, and Eight Crazy Nights. Don't forget about the Hallmark movies! They may be a bit cheesy and predictable but are fun to watch. Make some hot chocolate and cookies, grab some blankets, and cozy up!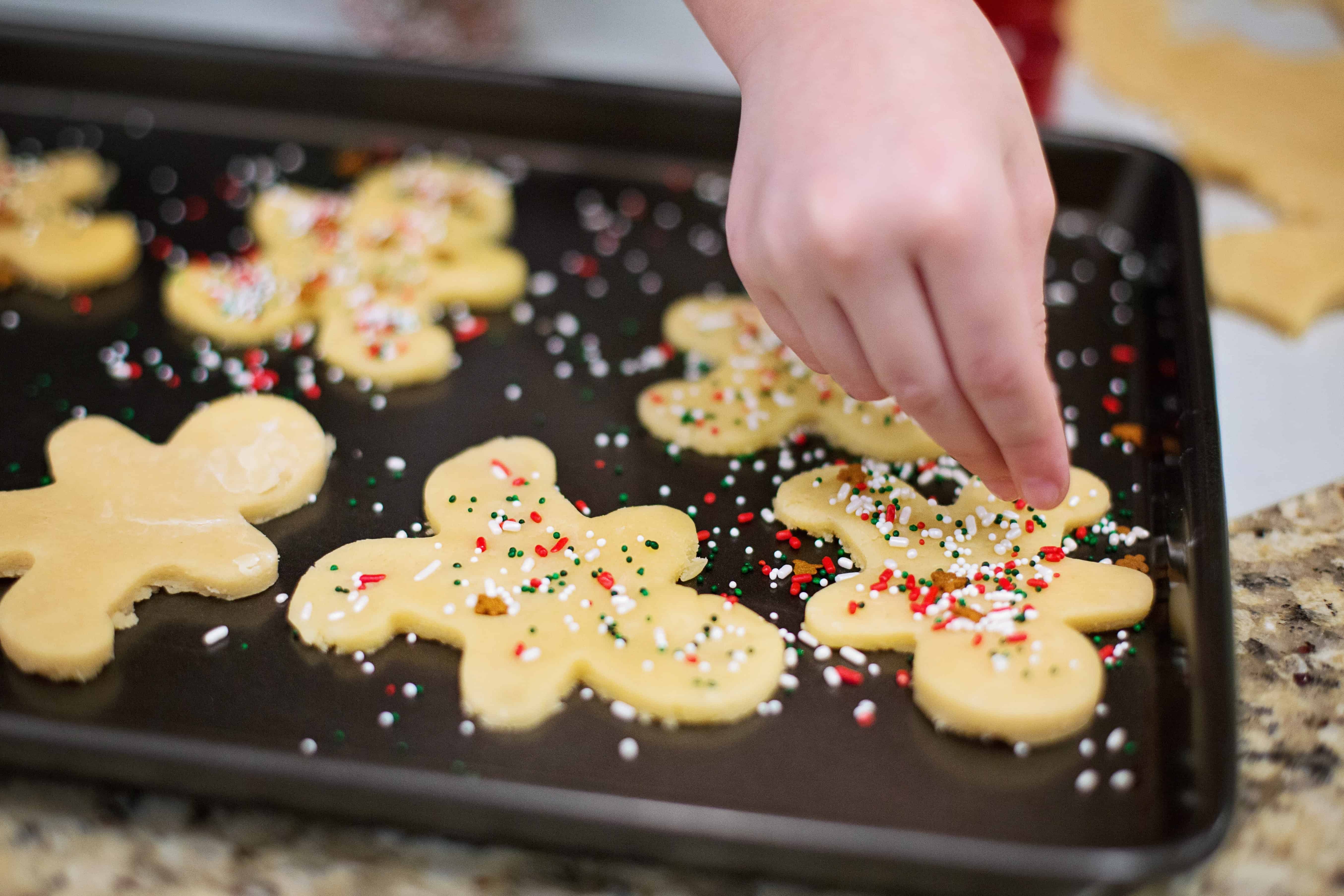 Photobook: This is a very personal gift for loved ones, especially as many of us cannot travel to be with them. A personalized photo book of the happy times and the best times you have spent with them is a great way to remind them you love them! 
Homemade cookies: If you have children or little family members (that it is safe for you to see or visit with) make some sugar cookies and decorate cookies with them. Doing this with my mom when I was little was probably one of my favorite things to do. Don't forget the hot cocoa when you can eat the cookies after. If you can, make some extra for a neighbor and deliver to their doorstep – just be sure to wear your mask!
Local lights: Go for a socially-distanced walk or a drive around your neighborhood or town and look at Christmas lights. In the Rutland area, check out this website for a map: https://www.socialtinkering.com/light-up-rutland 
Covid may have thrown a wrench in your holiday plans but it is never too late to start new traditions. Get some matching pj's, make cookies, or play secret Santa virtually this year. Happy Holidays from all of us at NeighborWorks of Western Vermont!
Blog author: Bailey Aines, part-time NWWVT employee