Created to Establish & Maintain Housing
for low and moderate income families
while preserving the historic & aesthetic qualities of the community
NWWVT offers 20% down payment grants to homebuyers through this program.
The Shared Equity Program has Two Main Goals:
To help low and moderate income buyers buy a home they otherwise could not afford.
#2 - KEEP YOUR HOME AFFORDABLE
To keep these homes perpetually affordable so that future low and moderate income households will be able to buy a home.
How Does Shared Equity Program Work?
To receive a homeland grant, applicants must have good credit and make no more than 120% of HUD area median income limits (income guidelines and affordability ratios). The income limits is based on household size. The applicant must also complete the Homebuyer Education course. 
Applicants must also be able to obtain a mortgage from a traditional lender that will agree to the covenants associated with this grant, such as their local bank or credit union, USDA-Rural Development, or the Vermont Housing Finance Agency.
To obtain more information about this program and the requirements, call 802-438-2303.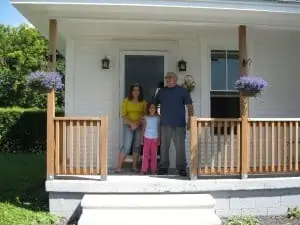 NeighborWorks Shared Equity Program in Partnership with VHFA 
"Words cannot express how thankful we are to have benefited from the Shared Equity Program through Neighborworks. This program literally saved us from being homeless."
"We had rented for 35 years in the same place. In May we got notice that the owners would be tearing the house down due to the high cost of repairs needed to keep it habitable. We had no heat in our bedrooms or bathroom and had water running out of the ceiling from a leaky roof.
Unfortunately, with the tight housing market in Vermont they were not many options for rentals in our area. So, we started considering other options. One of them being to move out of state. As a 9th generation Vermonter, I was not looking forward to the thought of hav-ing to leave my home state. 
We had considered home buying in the past. We have good credit, and both work full time. Still, with the cost of raising a family and paying off student loan debt, we were never able to save the amount needed for down payment/closing costs. 
That's when we found the program with Neighborworks. I knew a little about the program be-cause my Aunt actually benefited from the program in 1987. We submitted our paperwork and waited for a call. Everyone at Neighborworks helped us so much through the process which can certainly be overwhelming. 
With the help of the shared equity program, we were able to purchase a beautiful, safe, warm house. We moved in July first 2022 and have already made so many memories with friends and family. None of that would have been possible with out their help. We will be forever grateful to them. 
Please help this program continue. Sometimes all people need is a little help to make a huge difference in their lives. It certainly did for us."
—  Martha & Richard Venne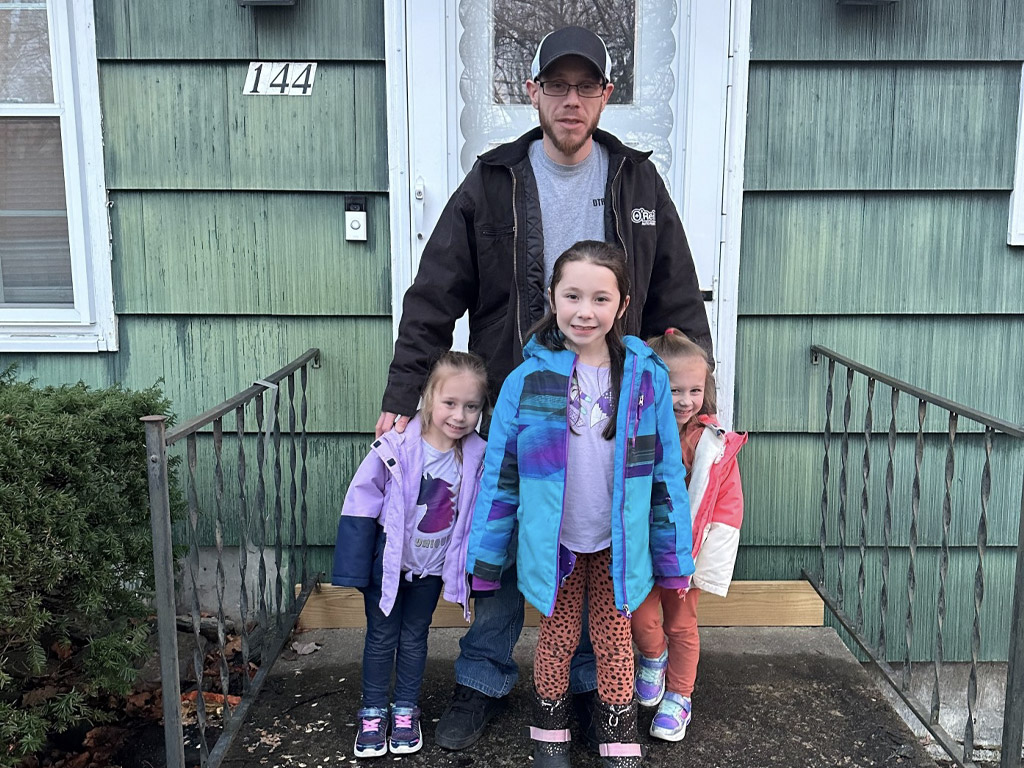 NeighborWorks Buyer Driven Program in Partnership with VHCB
"The shared equity program gave my family and I hope of owning our own home, we are very thankful for this program and encourage any first time home buyers or any family who just can't come up with down payment to apply for this program, we are extremely thankful for every-thing, to everyone looking to buy in this crazy time don't give up hope there is still good in this world, follow your dream."

— Matthew Poro 
Are you interested in talking with a NeighborWorks of Western Vermont representative about homeownership, education, lending, home repair, or home energy efficiency? Contact us!