Homebuyer Education
Are you considering buying a home?
PLEASE NOTE: If you do not live in Rutland, Addison or Bennington Counties OR if you are not planning to purchase in one of these counties, please contact the appropriate counseling agency:
Champlain Housing Trust – Chittenden, Franklin & Grand Isle CountiesRural Edge – Caledonia, Essex and Orleans Counties
Downstreet Housing and Community Development- Lamoille, Orange and Washington Counties
Windham and Windsor Housing Trust- Windham and Windsor Counties
Understanding the fundamentals of the home buying process can reduce anxiety and improve your home buying experience. At NeighborWorks of Western Vermont, we offer Homebuyer Education classes every month.
Our Homebuyer Education classes are for those living in or planning to purchase in Addison, Bennington, or Rutland Counties.
Along with being more prepared to maneuver through the homebuying process, receiving Homebuyer Education allows you become eligible for numerous financial perks, including:
Down-payment assistance programs
Grants up to $25,000 or more
Closing-cost assistance
View Class Schedule
You can see a schedule of classes on our NeighborWorks Compass website. If you see a course that you'd like to sign up for, simply click "Create an account" and follow the prompts.
Sign Up For In-Person Classes
If you are interested in signing up for a Homebuyer Education class, please follow the directions to create an account in NeighborWorks Compass or call (802) 438-2303 to enroll today!
Sign Up for Online Class
Create an account on the NeighborWorks Compass website and sign up for your online class. For online participants there is a required one-hour meeting with the homeownership counselor.
Convenient Class Locations
Classes are held throughout Addison, Bennington, and Rutland counties. You can see a schedule of classes and locations on our NeighborWorks Compass website
Our Rutland Homebuyer Education classes are generously sponsored by NBT Bank and Bar Harbor Bank & Trust.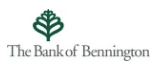 Homebuyer Education Topics
Your readiness to buy
Budgeting and Credit
Shopping for a home
Getting a mortgage
Home inspections and insurance
Life after closing
Information about grants, subsidies, and special loan products
Lenders that offer discounts for Homebuyer Education graduates
Contact Us!
Are you interested in talking with a NeighborWorks of Western Vermont representative about our classes? Contact us to find out which class is appropriate for you.