[et_pb_section admin_label="section"]
[et_pb_row admin_label="row"]
[et_pb_column type="4_4″][et_pb_text admin_label="Text"]According to a study conducted by LendingTree, single women own approximately 22 percent of homes in the United States. Becoming a homeowner as a single person is possible and has some perks. Besides being a single person, there are many reasons that you may be considering homeownership on one income. There are some instances in a couple's situation where leaving one person off the mortgage may help, such as when one credit score is too low. Relying on one income does not equal a barrier to buying a home.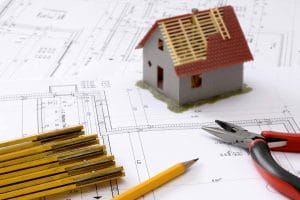 Tips for buying a home if you're single or using one income:
Budget, budget, budget! Not sure where to start? Work with a Financial Coach that will help you dig deep, plan, and save.
Build credit. Remember that even if your credit limit is high, it doesn't mean that you're eligible to buy a home. Lenders typically look at a $10,000 credit limit as a $10,000 amount you're able to build up in debt. If your credit score limit is near $2,000 it could be more appealing to lenders.
Don't let down payments scare you. Many buyers say the hardest part of home buying is saving for a down payment. Luckily, there are many programs for down payment assistance that will help you get a home with less money down.
Only buy necessities. Buying only what you need like groceries, gas, and bills will help you save up for your down payment. You could even begin collecting loose change. Be sure to pay off debt as soon as you can (this also helps your credit score).
Decrease credit card debt. Having less credit card debt improves how lenders look at your mortgage application. It'll also help you once you settle into a new home and have other new expenses to take care of.
Look during the right season. The season you're in can affect your opportunities for finding an affordable home. Once it's warmer, during spring and summer, housing inventory goes down by 20%, but in fall the inventory increases by about 7% making fall the best time to begin searching.
Take advantage of local resources. Connect with local agencies or start by taking Homebuyer Education classes that can guide you to success!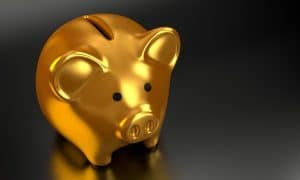 Utilize your resources:
Having one income can be difficult especially when you are looking to buy a home. Difficult does not mean impossible though and for many singles or single-income families, there are some benefits of homebuying. The most important thing to keep in mind is to budget, stick to that budget, and get help.
Create a support system through the local resources near you. Not sure where to start? Contact NeighborWorks of Western Vermont at 802-438-2303 for help with down payment assistance, financial coaching, and to register for Homebuyer Education class. Hopefully, these tips are useful and can help you during your home buying process. If you enjoyed this post, check out www.nwwvt.org/blog for more!
Blog author: Bailey Aines, part-time NWWVT employee[/et_pb_text][/et_pb_column]
[/et_pb_row]
[/et_pb_section]