Millennials are opting for more affordable small cities and starting to outcompete older generations as they look for single-family homes – not the apartments once considered "their market." Major factors for buyers no matter what generation still revolve around family/families, work requirements and affordability. So what are millennials looking for? Mainly, a house they can afford and for communities that foster relationships and connections. Sounds a lot like Rutland, County, VT huh! Small neighborhoods, affordable, and growth opportunities.
Even in Rutland County, this demand for single-family homes is tough where housing stock is either too expensive, needs repair or is just not available. What can you do to prepare? Here are five tips for millennials wanting to buy homes: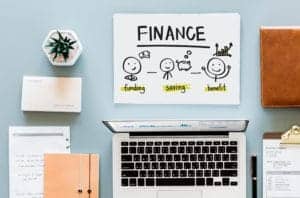 Save
Although this is easier said than done, there are many ways that will help you save. Work with a financial counselor to help you look at your spending habits and work out a budget. BIG TIP: If you attend NWWVT's Homebuyer Education Class you receive free financial counseling! Another good idea is to start an automatic deposit through your employer so that each pay period a set amount of money comes out of your check and goes right into a savings account. Your financial counselor or lending office will help you determine a loan amount – be reasonable with your budget and what you think you can afford.
Think you need 20% down payment to purchase your home? Think again. NWWVT and other agencies offer Down Payment Assistance that can get you that much closer to your dream home.
Stick with your budget
Once you have a set budget, stick with it. Try to look at only homes within your budget. Homes can sometimes be priced above what they are worth, so some homes outside of your budget might be okay to look at but beware – it is hard to fall in love with a house and then realize you can't afford it. The best way to determine a good, reasonable deal on a house you have your eye on is to have a real estate agent run comparables in other homes in the neighborhood. This is also a good way to help you figure out the amount you need to save and how much you will have to budget for.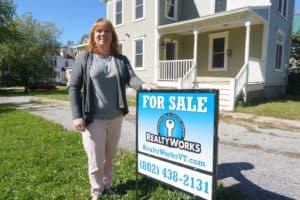 Stick with who you know
There are going to be many people you come across during this process like real estate agents, contractors, and inspectors. It's important you do some research on these people before hiring anyone. You need to have trust and good communication with a realtor during the process and anyone else that you will be working with. If you are in need of a local realtor, consider one that is part of our non-profit through RealtyWorks.
Negotiate
During the negotiation process, buyers can ask sellers to fix anything that needs it or ask them to lower the selling price of the home. Don't be afraid to do this; it isn't personal so think of it as a business transaction. You have a budget, stay within that and keep in mind things that might need to be fixed or replaced. You will also need to think about all of the things you may need to purchase for your home like a fridge or washer and dryer. These things may be negotiable as well if they are something the homeowner is willing to leave behind.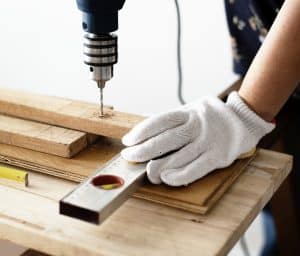 Consider a DIY
DIY-ing not only saves you money but also gives you the feeling of accomplishment because you did it yourself. Many lesser priced homes need a little work. If you have some carpentry skills or are willing to learn and take on some smaller projects, this could help you in the long run. This is also an excellent way to help you negotiate for your house price. If you know there is some work involved (especially after an inspection) you may be able to use that to get the price slightly reduced. NWWVT has terrific Home Repair Loans that can help you make health and safety projects more manageable.
Millennials are the largest generation in the U.S. and are coming into their own. With single-family homes in short supply, millennials may find the house buying process overwhelming. With these tips, home buying can be a little easier. Remember to start with some financial coaching and then follow your budget and plan. Not sure what kind of home you are looking for? Try starting with our resources for prospective homebuyers.
Author: Bailey Aines, part-time NWWVT employee