On Saturday evening (October 14th), residents of Rutland came to the 113 Library Avenue Community Green Space ready to carve and paint pumpkins, make crowns and masks, partake in caramel apples, donuts, and drink cider to their hearts' content.
This event marked the second annual Fall Festival presented by NeighborWorks of Western Vermont (with lots of help from other community organizations!).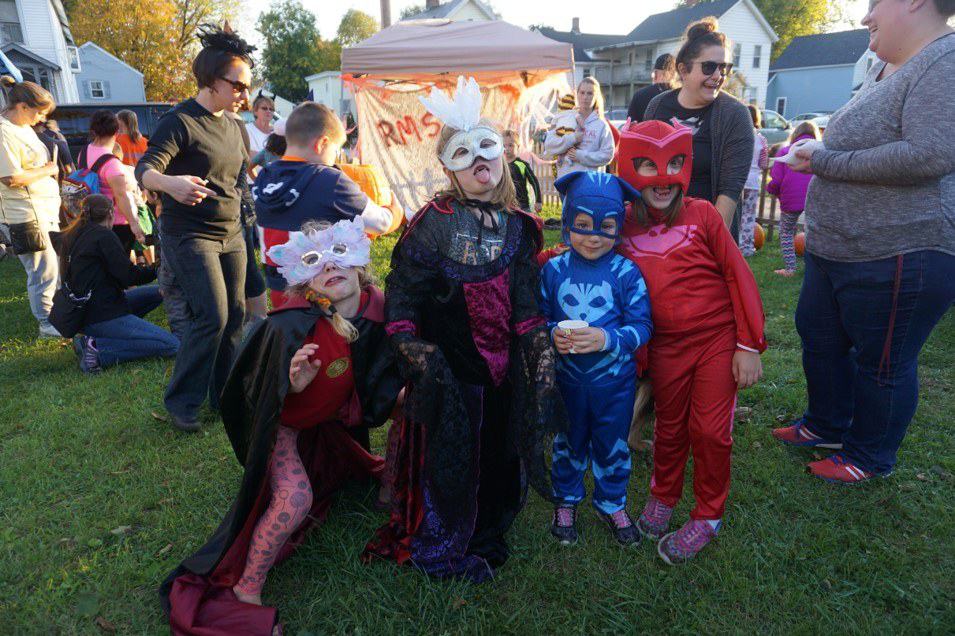 At 4PM, families started flooding in—many kids went straight for the pumpkins. Some carved faces, others painted them, and some kids chose to do both!
To keep them fueled while gutting the pumpkins, NewStory Center brought a generator and began serving the crowd dipped caramel apples, with an array of toppings, which many went wild for.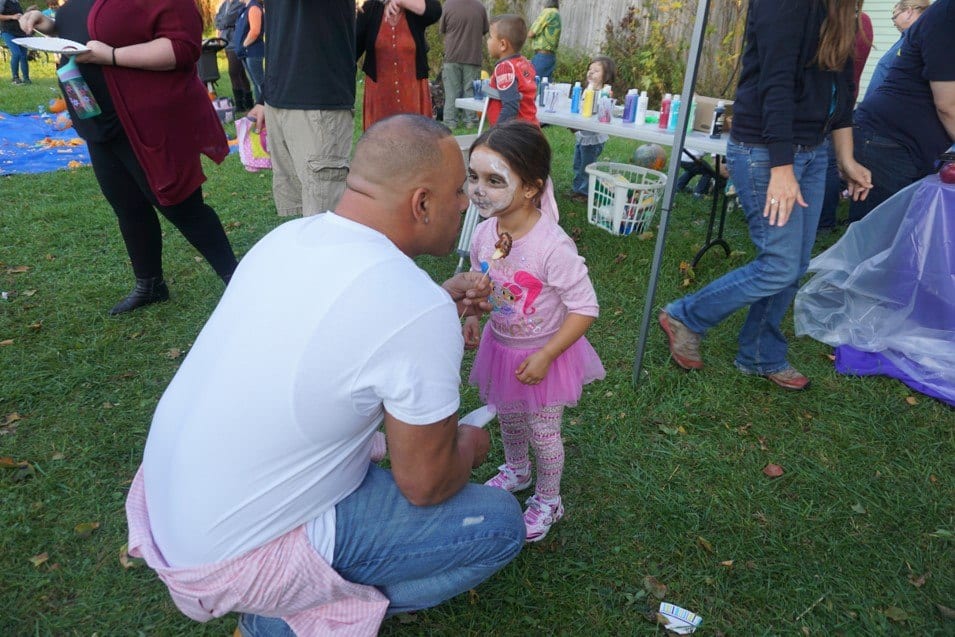 Between scooping out seeds and pulp, families had a number of booths to check out.
The Tapestry program led crown and mask making, with glitter and jewels aplenty.
Dismas House provided kids with fun face painting to complete their looks, while Head Start helped kids make ribbon twirlers.
After that, participants could head right over to Rutland Middle School's "Selfie Booth" for a picture in their costumes.
The size of this year's Fall Festival quickly grew and grew—easily double the amount of attendees from last year.
The Community Green Space at 113 Library Ave was packed, full of kids and parents alike sugared up from Jones' donuts.
As the evening began to wind down, some hunkered down on blankets for a screening of classic Halloween movie "Hocus Pocus."

This event was all thanks to the community groups who volunteered their time and resources, as well as the Rutland Promise Community grant for Rutland community building and engagement.
We hope to see everyone back next year for another night of fall-themed fun!