Getting to Know the Communities of Western Vermont
Every staff member at NeighborWorks of Western Vermont has been assigned 3-4 towns in western Vermont in which to complete a "Town Treasure Hunt," with the aims of expanding community knowledge about NeighborWorks' services while increasing internal knowledge about our service areas.
The treasure hunt has us track down the town hall, local schools, hardware stores, cemeteries, coffee shops, and everything in between.
Brandon, Vermont
Population: 3,966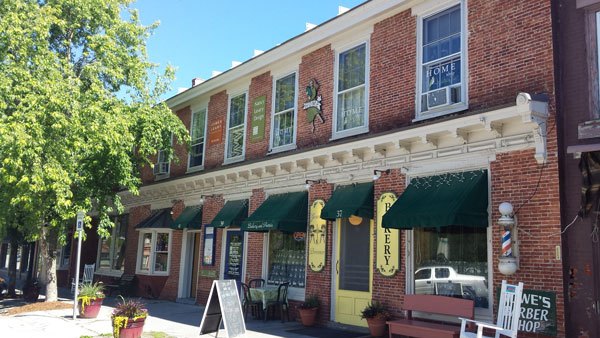 On Thursday, I set off to Brandon, VT, winding up Route 3 to Route 7 from our West Rutland office.
I started off by wandering into the Brandon Town Office, introducing myself to the town clerk, Sue Gage, and chatting with her about Brandon and NeighborWorks of Western Vermont's services.
Like many Vermonters, Sue was already familiar with NeighborWorks' HEAT Squad and intrigued by our other services.
Brandon's Greatest Strengths and Biggest Challenges
In order to better understand how NWWVT can serve Brandon, I interviewed her with questions from our Town Treasure Hunt script, with questions ranging from "What are the biggest employers in town?" to "What is the strangest thing you have witnessed in town?"
When I asked her what her town's greatest strength was, she answered without blinking an eye.
"The people," Sue said. And then she added, "Our art community."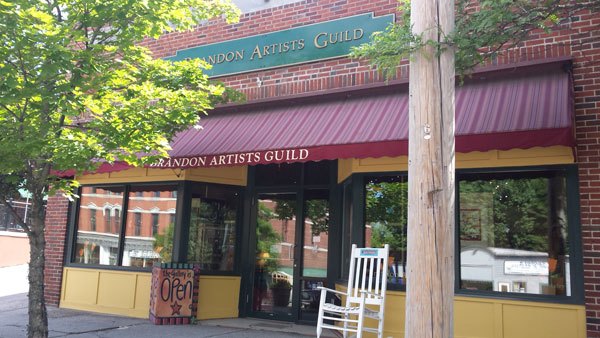 Sue said the town's greatest challenges were keeping the cost of living affordable, keeping young adults in town, and increasing employment opportunities. She pointed me to local bakery and gift shop, Gourmet Provence, for coffee, so I strolled down there after leaving some NeighborWorks literature on the town office brochure rack.
At Gourmet Provence (a charming, independent coffee shop) the staff got a kick out of me asking for a "for-here" cup of coffee (they told me it was called a porcelain mug) and laughed all the way through me returning my "porcelain mug" to them.
Events in Brandon
While I was there, I grabbed The Addison County Independent's "Summer Guide" to learn more about going-ons in town.
I asked the Gourmet Provence staff about some of the events, and learned that the Fourth of July is celebrated over two days in Brandon, with dancing, and parades, and of course, fireworks.
There's also a summer bluegrass music festival, a scarecrow making festival, and The Annual Great Brandon Auction, which has been raising funds for development projects in the Town of Brandon since 1989.
Fully caffeinated, I headed up the street to the public library.
Vermont Passport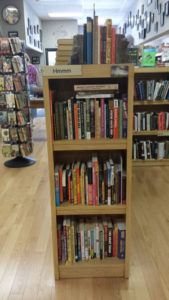 The Brandon Free Public Library is a beautiful old brick building facing the main square, well-staffed and well-utilized by local residents. I browsed the rooms of the old building, and then got into a long conversation with two librarians who said that they often get asked by town folk about services.
They were surprised at, and interested in, all of NeighborWorks' services; helpfully asking me to leave brochures before I even offered.
I also started my "Passport to Vermont's Libraries" with them – the idea being to travel to all of Vermont's public libraries and then turn in the completed passport for prizes at the end of the summer.
The Brandon Community
The librarians then insisted that I speak to Bernie Carr at Carr's Florist & Gifts, so I backtracked down Park Street on my way, stopping first in the Book & Leaf cafe and bookstore to browse.
Once inside Carr's Florist & Gifts, I spoke with the owner, Bernie (no, not that Bernie) Carr, who is also the director of Brandon's Chamber of Commerce
He and a staff member had many questions about HEAT Squad (Bernie, a HEAT Squad customer, didn't realize we do energy audits for businesses too!), and about our Homebuyer Education program.
Bernie was a great connection to make – the man is Brandon's encyclopedia.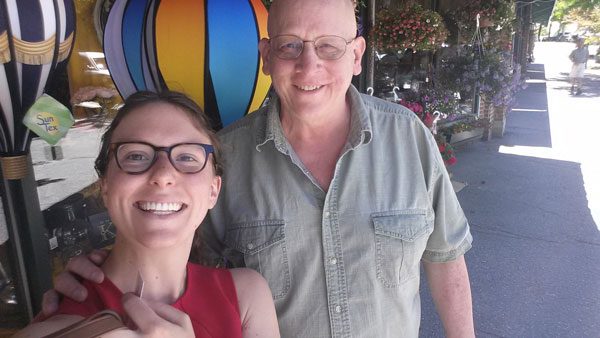 Per his suggestion, I meandered up to the Brandon Artists Guild, a beautiful gallery staffed in shifts by the artists themselves, and then across the street to Aubuchon Hardware to chat about our Home Repair services.
From there, I got back in my car and headed north for a minute, stopping at the information office that just happens to be located in the Brandon Museum at the Stephen A. Douglas Birthplace.
History in Brandon
I chatted with the Brandon Museum's volunteer historian, learning more about the Brandon abolition movement, Stephen A. Douglas' debates with Lincoln in 1960 (he was the Democratic nominee), and about the rise and fall of industry in Brandon.
Rutland's Howe Scale Company actually started in Brandon when iron mining was in its heyday in Vermont, and then moved to Rutland to be closer to the railroad after Pennsylvania pig iron pushed Vermont iron out of the market.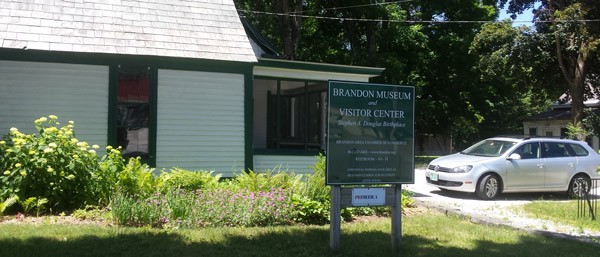 We also connected over my "I Love Rutland" and "Wild Utah" bumper stickers – amazingly, he was another Vermont-Utah-Vermont transplant like me!
Then I crossed the street to Ace Hardware and the laundromat before heading north to Leicester. On the way, I stopped at Brandon Medical Center to chat with the receptionists and the pharmacists about our Home Repair, HEAT Squad, and lending services.
Leicester, Vermont
Population: 1,100
Leicester, VT,  as I learned from the town clerk, is a bedroom community; she started laughing when I inquired about where I could get lunch in town. The school, the church, and the town office are all located within a 20 foot radius – most residents travel to Middlebury or Rutland for work.
Still, she had the best answer to the "strangest thing I've ever seen" question: "Someone once lost chicks off the back of their truck and we had to go running out to wrangle them all before they ran off!" she said while chuckling.
Leicester's Greatest Strengths
She also answered that the 1,100 residents of Leicester were the greatest strength of the town, but I'd have to argue that the scenery might give them a run for their money.
Then I headed back to Route 7, stopping at "the store" in Leicester to drop off some brochures, and then I returned to West Rutland.
Another fun day getting to know our service area better!
-Shannon
Shannon Kennelly
Communications and Outreach Coordinator at NeighborWorks Of Western Vermont