With COVID-19, the annual Fall Festival hosted by NeighborWorks of Western Vermont had to look a bit different this year.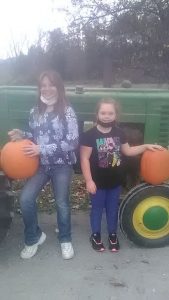 Instead of a large gathering in the Northwest neighborhood filled with pumpkins, hot cocoa, and laughter, things stayed a bit closer to home this year. We wanted to still do something to continue the fall fun, but keeping social distancing in mind.
NeighborWorks of Western Vermont teamed up with local Williams Farm Stand in Rutland and gave out over 80 vouchers to families for a free pumpkin. Voucher participants had until October 26th to claim their pumpkins before any that were left of the 100 that NeighborWorks had purchased, were taken to BROC Community Action. BROC gave away the remaining 35 pumpkins to families participating in their various programs.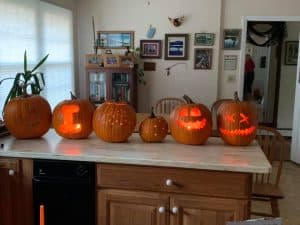 NeighborWorks of Western Vermont hopes to continue their fall event in person next year but was happy to be able to bring some smiles to the community this Halloween season. Families received a voucher for a pumpkin from Williams Farm Stand so that carving and decorating could take place at home. Sharing the fun was encouraged and lots of stories and photos were sent in to show off pumpkin picking and carving mastery!