During this global pandemic, many of us are staying safe by sticking closer to home. As folks take a step away from the normal hustle and bustle of life, you may need some inspiration to keep you and your family active. Our NeighborWorks of Western Vermont staff put together a list of the things they plan on doing this spring and summer to help keep busy at home. We hope you find some of these ideas helpful as you create your own entertainment. 
Indoor Activity Ideas:
Spring cleaning. This is the perfect time to do some spring cleaning if you are at home. Besides your regular cleaning (windows, switching bedspreads, etc.) make sure you take this time to sanitize your everyday objects such as cell phones, doorknobs, TV remotes, and anything that is handled on a regular routine. 

Start a new show. Since you've most likely got some spare time on your hands, why not start a new family TV show? There are so many different platforms to watch shows or movies on besides cable, such as Hulu, Netflix, Disney+, and Amazon Prime Video. Many of these platforms have special offers available. 

Start an exercise routine. During this quarantine try a new exercise routine and consider making it family time. Getting everyone involved can be fun and good for the whole household.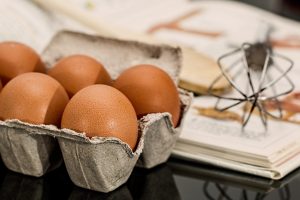 Conquer the kitchen. Baking and cooking are known to relieve stress, so this hobby could be beneficial for you. Bake up some sweet treats from scratch or test out some fun, new recipes for lunch or dinner. 

Learn. Take this time to learn a new skill or a language. With so much available online, learning can be fun!
Outdoor Activity Ideas:
Start a garden. If you have available space, why not start a garden? You can grow vegetables and provide your own produce for you and your family. Consider an herb garden or you could grow a flower garden and add some color to your yard and home. 

Get outside! Go for a walk with a pet or your kids. Everyone needs a little fresh air during the day. 

Paint! Outside painting projects are the perfect thing to tackle now. Been meaning to paint the back shed? Or how about getting creative with some kids "sip and paints" in the yard? Art of any kind (and that includes painting big things like your home) can be relaxing.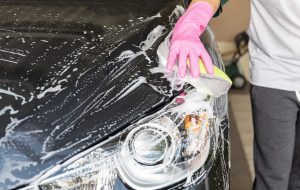 Don't forget that spring cleaning can mean outside projects too like raking up the yard, cleaning the garage, or even scrubbing down the lawn chairs. With nicer weather, washing the family car is a great activity for kids!
During this pandemic, it is important to stay home if you can. Social distancing is just one step to preventing the spread of the coronavirus. But staying home doesn't mean being bored. Think outside the box and look at both indoor and outdoor activities as ways to spend time with family and get projects done around your home. Many of our staff members are planting gardens this year or taking the time to learn a new skill. We are all in this together, stay safe, and stay healthy!
Author: Bailey Aines, part-time NWWVT employee