Farmers markets are a great place to spend time getting to know your neighbors, your food, and your local farmers. Not only are they great places to pick up your supply of vegetables and fruits. You can also find specialty items like fresh baked goods and local honey. In Rutland County alone, almost half of the towns have their own farmers market. Most are just for the summer (check out the markets in Fair Haven, Poultney, and Killington) but Rutland has a terrific summer and winter market. We can't think of reasons you wouldn't shop at your local farmers market but just in case, here are eight reasons that we hope make you want to go!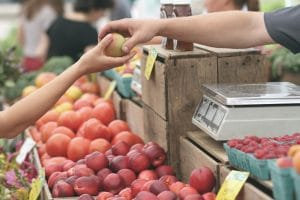 Shop From Farmers and Growers:
You know where your food is coming from. You also get to talk to the person that grew or made that item and know that it traveled roughly twenty miles at maximum to get to you.
Food in grocery stores often has excess packaging. Produce grown at nearby farms is less harsh on the environment when sold directly to the consumers.
You can learn about new foods, culture, or even a new recipe. Farmers, growers and the people you meet at farmers markets enjoy sharing and want to help you explore and enjoy their products.
You are supporting local businesses. Small, family farmers are struggling because of large-scale agricultural production and agribusinesses. Buying directly from the local farmers helps to keep them in business and hopefully pass along their knowledge to the next generation.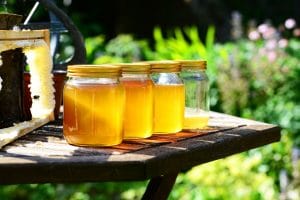 You have a chance to buy foods and homemade products you can't find in grocery stores. Some of the fun things we've seen around here are purple cauliflower, heirloom tomatoes, rainbow carrots, herb and fruit jams, and so much more!
The fruits and vegetables are the BEST! Farmers and growers generally pick their products at the peak of ripeness. Taste the difference!
You can save on your food bills. Often times farmers are willing to sell in bulk, have specials, or because they cut out any middlemen, can sell products for less than at grocery stores. Many of the markets now accept EBT or SNAP cards that you can use to buy fresh, healthy foods for your family.
Feel good knowing you will be eating wholesome and fresh foods as well as supporting your neighbors when you shop local!
Author: Bailey Aines, part-time employee