If one of your 2019 new year's resolution was to take those precious first-steps to become a homeowner, we are the right place to start! NeighborWorks of Western Vermont is dedicated to providing education and services to people willing to make that move towards sustainable home ownership. Whether you are looking for a refresher as it's been so long since you've last bought a house, or you are a first-time homebuyer, we have some "just-to-get-you-thinking" tips for you.
Personal Tips From Our Staff:
Be Patient 
Searching for a home is tedious and does take time. Be patent and do your research. A good place to start is by filling out our handy "Homebuying Checklist" on our Resources for Prospective Homebuyers page.  The bigger "next steps" like getting a mortgage, having the home inspected, and going through the closing process all take time and can be overwhelming. It's nice to have someone on your side that you can talk to and go over things with. If you take our Homebuyer Education Class, we will be with you every step of the way!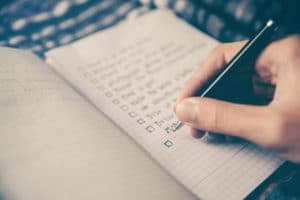 Be Flexible
We all have seen home-buying shows on HGTV and the must-have list is critical in a home buyer's decision. Figure out what "must-haves" you are willing to compromise on and which ones you absolutely need. If you really desire a short commute to work, you may have to sacrifice non-essential necessities.
Don't Be Fearful
There is no doubt that the home-buying process can be daunting. This feeling could be doubled for first-time home buyers. If you are patient, flexible, and are confident in your decisions, all these things can make your home-buying experiences much less scary. Also, work with a realty office that you trust. They will help guide you! If you aren't sure which realty office to choose, you can always use our RealtyWorks office where Gene and Justin are there to help!
Logistical Tips From Our Staff:
Understanding a Mortgage
If you are not the type of person that walks around with a hundred-thousand dollars in your bank or pocket, you are going to need a mortgage. Often times you'll need 20% of the total cost of the home as down-payment. The mortgage from the mortgage lender, will cover the other 80% of the cost of the home. Finding the right mortgage lender is key. Don't be afraid to shop around – get at least three different quotes! Need help with a down-payment on your home? We offer down-payment assistance loans.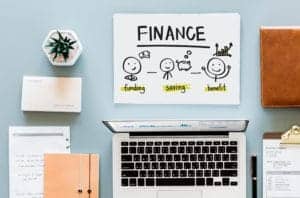 Be Budget-Wise
There are abundant of things you will need to take into consideration prior to looking for a home. Here are some things you'll need to take into account:
Your gross annual income
Outstanding debt (credit cards, car payments, student loans, etc.)
Monthly bills (utilities, food, etc)
Market value of home you want to purchase
Mortgage payments
Home insurance payments
Real estate agent fees
Cost of home inspector
Closing costs (attorney fees, title insurance, etc.)
Make sure you stay within your budget and don't buy outside of your affordability. It is better to buy a home you can afford, rather than buy a home outside your affordability and create a financial burden on yourself. Need help figuring out a budget? Use our "Current and Proposed Budget Worksheet" as a way to figure out what you can afford.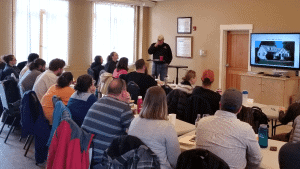 Take A Class
These are just some of the key things our staff feels you should consider as you start this home ownership journey. If you are thinking, "gosh, I wish there was a class that teaches you everything you need to know about a home" well you are in luck! We have a Homebuyer Education Class that we teach every month (and an online class that is available all the time) that goes over everything from pre-qualifying to care of your home after closing. Our educators will guide you along the process, sit with you to go over financial counseling, and work out your plan on buying your home!
Author: Svea Howard, Communications and Outreach Coordinator at NeighborWorks of Western Vermont