NeighborWorks of Western Vermont is now piloting a program to help landlords in Bennington, Vermont attain grant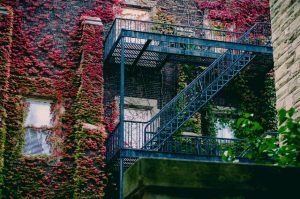 funding to renovate and rehabilitate rental units in the area. This is the first effort of its kind in Vermont. We recently came out with the Bennington Rental Rehab Landlord Handbook, accessible here. Before you get down to the nitty gritty, though, here are six basics about the program that will help you familiarize yourself before diving right in.
You can apply for grants up to $7,000 per unit for as many as four units. You may also apply for an additional $7,000 towards fixing and sealing the building's envelope and its systems. Keep in mind that in order to obtain this grant money, you must provide a minimum of a 200% match to any grant amount. You can do this through your own funding or through a NeighborWorks of Western Vermont loan. Payments during construction will be paid out first from your loan or self-financed portion first, then followed by the grant.
Preference is given. The first preference is given to buildings within an identified area of need in Bennington. This area is defined by Union Street on the south, County Street on the north, Safford Street to the east, and Depot Street to the west. Projects outside this area will be given preference based on the following: property owners that are unable to perform renovations without grant assistance, properties that are unable to be rented currently, and proposals that are energy efficient and ADA-compliant in terms of accessibility.
Rental units require 51% of tenants to be at or below 80% AMI. This equates to $40,250 for a single person, $46,000 for a two-person household, $51,750 for a three-person household, $57,500 for a four-person household, and $62,100 for a five-person household according the U.S. Department of HUD 2018 Adjusted Home Income Limits in the State of Vermont.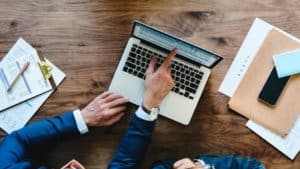 51% of tenants must have gross rents (including utilities) capped at an adjusted Fair Market figure. In 2018, this equates to $935 for a studio, $961.40 for a one-bedroom, $1,104 for a two-bedroom, $1,498.20 for a three-bedroom, and $1,503.70 for a four-bedroom. If you are improving three or four units, one will be allowed without rent restrictions, which can be used to offset the others. We will require income and rent verification at the time of leasing and during turnover to new lessees.
All projects must undergo an Environmental Review. The purpose of the Environmental Review is "to assess the impacts of the project on the environment and the impacts of the environment on the project; involve the public in the decision-making process; and make better-informed decisions" according to the State of Vermont. This is a process that is commonly mandated in projects receiving government funding. If your building is less than 50 years old and work is being performed solely on the interior, the process will be quick and straightforward. If your building is older than 50 years, has work involving ground disturbance, has work that uncovers toxic contamination, or affects endangered species, the process becomes more involved and may include additional personnel including an archaeologist, a biologist, or an architectural historian. Construction may not commence without state approval of the Environmental Review, which can take anywhere from three weeks to several months depending upon the project.
A NeighborWorks of Western Vermont employee will act as the Construction Manager. You are allowed to supervise your construction directly, and in this case we will monitor for quality purposes. Or, we will work as your agent directly with subcontractors on site for you. This service is included in a 1.5% fee for work specifications and disbursements as part of your closing costs. All subcontractors that you use must have the appropriate trade licenses and insurance in order to comply with this program.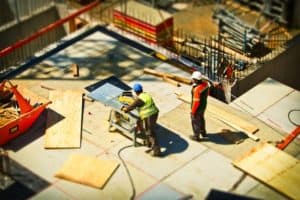 Want to find out more? Visit here to access the full Bennington Rental Rehab Landlord Handbook, or e-mail David Traver Adolphus at [email protected] to see if you are eligible for grant funding.