Summer is finally here! The weather is warm, kids are out of school, and longer days mean more hours of fun spent with your family. Many of you may be looking forward to a vacation or camping trip. Or maybe you are planning on spending some much needed personal time at one of Rutland County's amazing lakes. Meanwhile, though, there is plenty to see and do in Rutland this summer! Check out our list below for some great ideas for both kids and adults to enjoy this summer.
Rutland Rec's "Seven to Sunset" – "Seven to Sunset" is a live summer concert series in Rutland's Main Street Park. Each
week, a different band performs for your enjoyment. This series runs on Wednesdays through August 8th, from 7:00pm to 8:30pm. This event is free and open to the public.
Movie Night – NeighborWorks of Western Vermont is partnering with the NewStory Center for a FREE family movie night! Bring a blanket, chairs, or beanbags and your water bottle and join us at 113 Library Ave. on Friday, July 20th. Movie begins at 9:00PM and FREE popcorn will be provided! *rain date is Friday, August 3rd
Ultimate Frisbee – Rutland Rec is currently holding Ultimate Frisbee game nights on Thursdays at 6:00pm at Giorgetti Field. No previous knowledge or experience with the game is necessary; beginners are encouraged! This is a great event for getting to know other members of the community who are interested in staying active this summer.
Poetry Open Mic – On Sunday, July 8th at 2:00pm at Phoenix Books, Bianca Zanella will be hosting a poetry open mic. Come prepared with your own poems to read, or simply sit and listen!
Friday Night Live – Friday Night Live is a free outdoor concert series taking place on Center Street in Rutland. This year, Friday Night Live will take place on three separate nights: July 13th, July 20th, and July 27th. Come out to enjoy music, food, street shopping, and other activities from 5:00pm to 8:00pm. The bands being featured include: 8084 (July 13th), Kat Wright (July 20th), and John Waite (July 27th).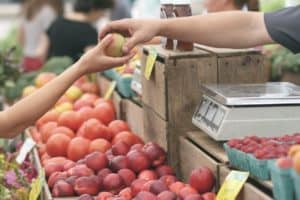 Outdoor Farmer's Market – Every Saturday from 9:00am to 2:00pm, the Rutland farmer's market is held outdoors in Depot Park downtown. Featuring a wide array of local food and craft vendors, there is something for everyone. Even just browsing and sampling can make for a nice morning or afternoon activity!
Board Game Night – While this event is year round, having a night playing board games is great for a lazy summer evening. Black Moon Games hosts their Board Game Night every Wednesday at 6:00pm—a great time to visit and get into a new game for the first time!
Rutland Car Show and Auto Flea Market – This year's car show will be at the fairgrounds on Saturday, July 14th beginning at 9:00am. There will be food and vendors to enjoy, as well as a trophy ceremony. This year, the main feature is Chevrolet trucks in celebration of the 100th anniversary of the first Chevy truck. Admission is $5; kids under 12 are free.
Sip-n-Dip – The Chaffee Art Center is hosting recurring sip-n-dips, or BYOB painting events. On Wednesdays from 6:00pm to 8:00pm, bring a bottle of wine and a friend or two to this fun-filled event. A $30 registration is required ($25 for members of the Chaffee). Don't bring your kids to this one!
Black Light Dance Party for Kids – Hosted by Fitness Made Fun in the Howe Center, there will be a black light-themed dance party on both July 14th and August 11th, with parties continuing to be held every four weeks. The parties run from 6:30pm to 8:30pm and cost only $5. A great option for adults who need to just "get away" for a couple of hours!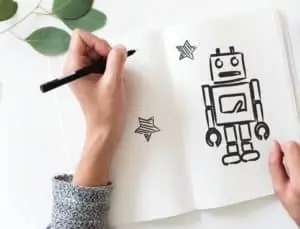 Robot Camp: Basic – If you're looking for something fun and educational for the kids to do without you, sign them up for Robot Camp! Held at the STEM Academy at Stafford Technical Center, Robot Camp will be offered from July 23rd-July 27th from 9:00am to 3:00pm. This is ideal for kids aged 9-12. Kids will have the opportunity to design, build, and test models while strengthening their STEM skills. Cost for the 5-day camp is $225. If your child is particularly interested, there is a Robot Camp: Experienced session set to occur in August.
A Midsummer Night's Dream – This performance by the Rutland Youth Theater will be held on July 27th at 7:00pm at the Godnick Adult Center. This show will satisfy the theater-lover in all of us. This event is free and open to the public.
Uncle Si & the Sicotics – If you and your family are fans of Duck Dynasty, then here is a performance for you! Featuring Uncle Si himself, join in on a "journey through music with rubber chickens, rhinestones, and eclectic entertainment" on August 3rd at 8:00pm at the Paramount Theatre. Tickets are $35 and are available through the Paramount.
Downtown Street Party – On August 4th from 9:00am to 5:00pm, Center Street and Merchants Row in Rutland will become an outdoor market. Expect lots of fun activities, food and outdoor dining in the area, and live music from local musicians. Don't miss out—NeighborWorks will be there too!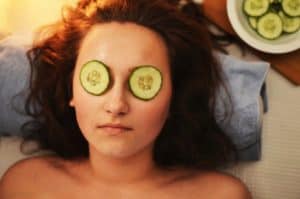 Spa Night – Live Love Yoga is holding a spa night for those of you who need to treat yourself. On August 4th from 3:00pm to 5:00pm, join Live Love Yoga and Solaria Farms for a complete facial routine. Learn about skin care hands-on while going through some basic yoga poses. This event is $30 ($25 for members of Live Love Yoga) and requires a reservation.
National Night Out – National Night Out is a community event that brings together residents with local law enforcement. Come on out to Giorgetti Park on August 7th from 4:00pm to 7:00pm for vendors, free food, and fun activities like a slip n' slide and a bounce house! NeighborWorks of Western Vermont is proud to partner with the Rutland Rec and the Rutland Police Department for this wonderful all-ages event.
Vermont State Fair – This year's fair will take place from August 14th to August 18th at the fairgrounds. The fair features fun rides, food, races, fireworks, and live music. The headlining musical act will be Dan Tyminski.  You won't want to miss out—from 4-H to pig races to the Ferris Wheel, there is something for everybody here. Plus, it's family-friendly!
Author: Jillian Branchaud, Community Engagement AmeriCorps Member