On Saturday October 15th the new community green space on Library Ave became a field full of jack-o-lanterns and pumpkins guts, kids running around in their Halloween costumes, and families enjoying an unseasonably warm afternoon.
152 residents enjoyed free donuts and apple cider while artfully craving beautiful jack-o-lanterns. An additional 49 joined for a viewing of "Hotel Transylvania" on our outdoor screen- a great way to wrap up the fall outdoor movie series.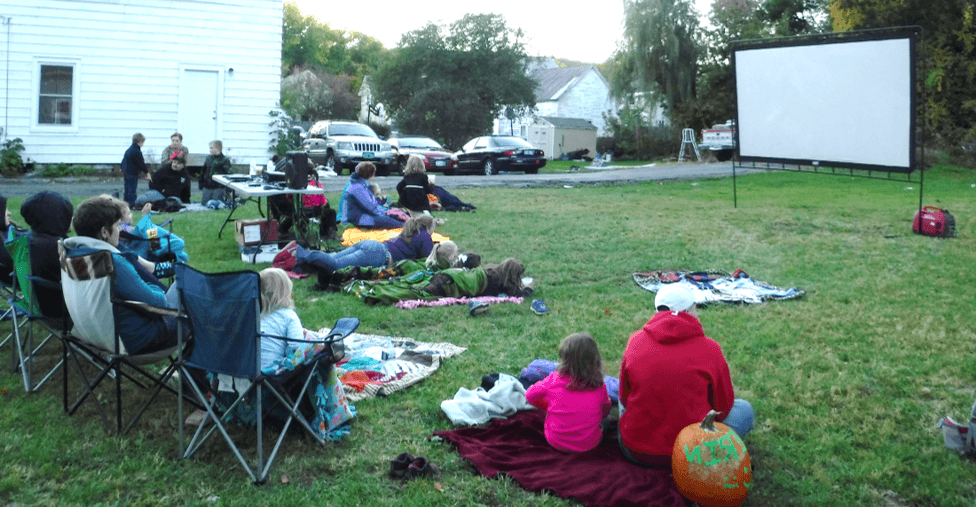 We'd like to thank our sponsors Project VISION, "The Local," and Alliance Community Fellowship church for helping us provide this free, healthy, and fun family event!