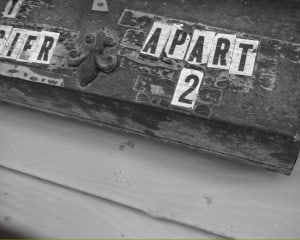 "Before I started, I believed our neighborhood was disgraceful…I thought there'd be fear in each step I took outside my door. I came into this project being scared of my neighborhood, but now I'm not. I saw beauty and happiness … The main thing people focus on is what they see and hear. If the image of the neighborhood would change, our reputation would, too."
Those words are from the artist statement of amateur photographer Evangeline Lapre, who is one of nine NeighborWorks PhotoVoice artists featured in the Rutland Herald today. The artists spent several weeks photographing their neighborhood in Rutland, and their work is on display at the Chaffee Art Center in Rutland.
Read the full story in the Rutland Herald. To learn more about the project, email Mary Cohen, or call her at (802) 797-8100.