NeighborWorks is all about building strong communities. Since it's the end of Women's History Month, we thought a little piece on women in business would be appropriate. Women account for about 51% of business owners, and 1 in 5 million-dollar businesses are owned by women. These statistics are for the entire country, but what about women-owned businesses in Rutland, VT? There could not possibly be that many. Well, it turns out there are tons of female-owned businesses right here in cozy little Rutland!
Below, we have listed nine businesses that are currently owned by women in Rutland. While this is not a comprehensive list, we hope that it will give you a little insight to the varying types of businesses that women own.
People often associate female business with stereotypes like nail and hair salons. Our first feature is about keeping up appearances—just not in the traditional feminine sense.
Christie Garofano had over 15 years of experience in the fitness and training world before opening up Body Essentials, a personal training program, in 2013. Her credits include personal trainer, movement training specialist, health coach, and nutrition coach. At Body Essentials, both one-on-one personal training as well as group fitness classes are available, where Christie or another certified trainer will help you achieve a healthier body and a healthier lifestyle. Christie believes that daily life practices, including eating and rest, directly impact an individual's fitness. Through this belief, Body Essentials aims to help clients maintain a healthy, stress-free lifestyle.
Dr. Maria Dunton owns All Point Animal Care in Rutland, where both she and her daughter, Dr. Anne Dunton-Gallagher,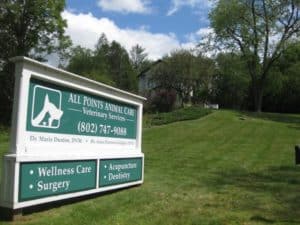 work as veterinarians. Both women focus on keeping your furry friends healthy and happy, and even offer some alternative treatments including veterinary acupuncture. Understanding owners' bonds with their pets is key to their success as a vet clinic. All Points Animal Care also functions as a surgery practice and has 24/7 emergency care hours, so these women are truly there for your pets when you need them.
LMW Designs – Laurie Musick Wright
Laurie Musick Wright is the namesake of her own company, LMW Designs, which she began in 1986. A prolific graphic designer, Laurie has designed websites, brochures, logos, and branding for companies large and small. You may recognize some of her firm's work such as the logo for Table 24, the CVPS "Cow Power" logo, or even some of NeighborWorks HEAT Squad's own branding materials. In fact, many local Rutland businesses have her to thank for their design and branding work. Besides logos and branded materials, LMW Designs also focuses on marketing and advertising strategies, social media and website design, as well as book design for self-publishing. Laurie is exactly the kind of business woman that Rutland needs – self-starting and talented, with a strong brand identity.
If you have heard about juice cleanses, then you have probably heard of Juice Amour in downtown Rutland. Juice Amour is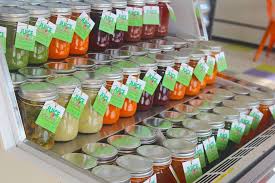 owned and operated by Sheri Bedard and her father, where they produce organic, raw juices on site daily. Their belief in improving the health and lifestyles of customers drives this delicious business. Sheri also strongly supports local farmers, because their success is her success, as well as the success of the community. Plus, since all the juices are sold in the glass jars that they arrive in, Juice Amour products are both environmentally friendly AND very instagrammable! If you're closer to the Addison county area, there is also a Juice Amour located in Middlebury; another store is slated to open in Burlington.
Having opened in 2004, Shear Heaven has had many victories, including being voted "Best of the Best in Color, Facials, Waxing, & Day Spa." This salon was the dream of owner and professional stylist Jackie Lorman, who has been involved in the beauty industry for over 16 years. Jackie isn't just a hair stylist, though; she is also a permanent makeup/cosmetic tattoo artist. While some may think this means tattooing eyeliner onto someone's face, it can often be so much more. For example, cosmetic tattooing is a great practice for individuals who have gone through mastectomy surgery. Shear Heaven really is a one stop shop for hair, facials, waxing, and cosmetic tattooing—an asset Rutland is lucky to have in town.
Phoenix Books opened in downtown Rutland in 2015 and is co-owned and managed by Tricia Huebner, a Rutland resident. Having worked in finances and human resources for the Rutland Regional Medical Center for 17 years, Tricia has strong ties to the Rutland community. She is considered a community leader, having spearheaded programs such as the reading and mentoring program "Everybody Wins!" and serving on boards of prominent Rutland businesses like the Paramount Theater. She's also been an invaluable volunteer, supporting numerous local organizations. Phoenix Books has several locations throughout the state, but all strive to support and enhance their local communities, just like Tricia. From book talks to tarot card readings, there's a lot going on at Phoenix Books; it's also the prime place to find the latest picks from local Vermont authors to national bestsellers.
In 1964, Ned and Veda Gilligan opened the doors to Gill's Delicatessen. Now run by Kathy Gilligan, one of the founding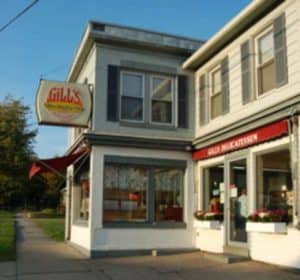 couple's daughters, Gill's remains a long-time classic in Rutland. Having been a winner in the Rutland Herald's "Best of the Best" for 21 years running, it's the kind of place that locals support and hold onto. Touting that their grinders are "still the same and still the best," Gill's values its long history in town and at home by remaining true to the family recipes that started it all. If you stop in for lunch, the lines may be long, but the wait will be worth it.
Definitely one of the older dance studios in town, Miss Jackie (Jacqueline McMahon) opened her school back in 1956, after graduating high school. With a long list of credits and accomplishments, her daughter Jennifer Garrow had big shoes to fill when she took over as owner of Miss Jackie's School of Dance. Jennifer has quite a list of accomplishments herself, including choreography for some of the Marble Valley Player's musicals as well as for an opening dance for the Really Big Show. Jackie and Jennifer's students have many accolades, bringing Vermont dancers to the New York City Ballet, the Alvin Ailey Dance Company, and Walt Disney World. As Jennifer followed in her mother's dancing footsteps, so did her sister Melissa Welch, who is also a dance instructor at Miss Jackie's. This family business has a long-running history of supporting Vermont dancers, actors, and the arts community of Rutland, bringing the joy of dancing to its students.
Rutland Industries was purchased in 2011 by Jessica Dennison, who changed the brand into Vermont Manufacturing. With a focus on quality service to clients, VMS offers outsourced manufacturing services as well as janitorial work, painting, and building maintenance services. While it may not be the place to visit this weekend, VMS is an important partner with many of the city's businesses including the Rutland Herald. With Jessica on board as the owner, VMS offers jobs to as many people with disabilities as possible, strengthening our community. Jessica has donated to local non-profits, been involved with the local chapter of cub scouts, and started up an employee vegetable garden.
We hope you enjoyed this brief glimpse into the lives of a few businesswomen here in town. NeighborWorks of Western Vermont does not directly sponsor these companies, and this piece was written without bias. Feel free to support them or any other woman-owned businesses in Rutland—there's quite a lot to discover. In celebration of Women's History Month, let's encourage and support the women in our lives year-round to do great things!
Author: Jillian Branchaud, Community Engagement AmeriCorps Member