On Thursday, April 13, Congressman Peter Welch, State Treasurer Beth Pearce, Department of Housing and Community Development Commissioner Katie Buckley, Project VISION Executive Director Scott Tucker, and NeighborWorks of Western Vermont's Executive Director Ludy Biddle held a press conference and open house to celebrate the latest accomplishments of the Northwest Neighborhood Revitalization initiative, and the important role that the federal Community Development Block Grant (CDBG) program played in moving it forward.
The White House budget proposal for 2018 proposes elimination of the CDBG program, so Congressman Welch and others highlighted the success of this project, and the need for ongoing federal investment to support initiatives such as this one.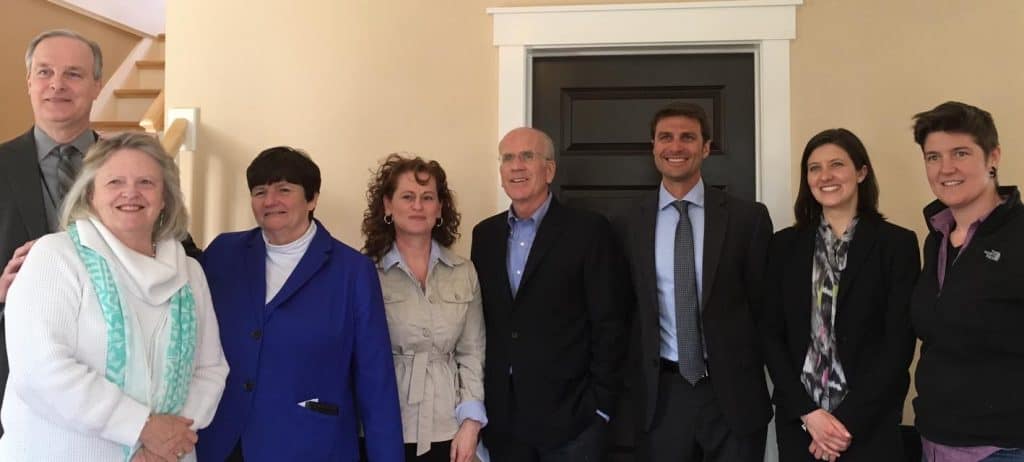 The event was held at 39 Pine Street, the almost-completed third home rehabilitation. The press conference was followed by an open house to give community members a chance to get a close look at this beautiful home.