Welcome to NeighborWorks of Western Vermont HomeOwnership Center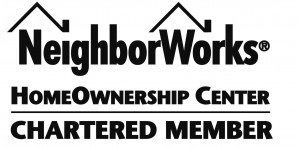 Welcome to the HomeOwnership Center at NeighborWorks of Western Vermont. We are here to help Vermonters access the education, support, and services needed to achieve Sustainable HomeOwnership.
Learn more about all of our programs here:
Financial Capabilities Classes
NeighborWorks can offer Financial Capabilities as one eight-hour class or as a two-part class in four hour sessions is an eight-hour course for a fee to any employer, community group or organization that wants to offer this to their employees, members, or customers Giving them the gift of knowledge and resources they need to make great financial decisions.
Homebuyer Education Classes
Understanding the fundamentals of the home buying process can reduce anxiety and improve your home buying experience. At NeighborWorks of Western Vermont, we offer home homebuyer education classes throughout Western Vermont
Professional Real Estate Services
NeighborWorks of Western Vermont includes a real estate team called RealtyWorks. The RealtyWorks team is lead by Gene Felder, an experienced Vermont Realtor, who can safely guide you through the process of buying a home. He can help you identify properties that might fit your needs and requirements and he will connect you with resources that can help you finance and renovate your home.
LoanWorks Lending Programs
Need help financing a home purchase, or are you struggling to fund needed home repairs? We offer a variety of grants and loans, including 30-year mortgages, Down Payment Assistance loans, Landlord loans, Energy Improvement loans, and Home repair loans to qualified borrowers.
Repair and Energy
We help homeowners repair critical health and safety issues in their home including: faulty wiring, rotting floors, and heating and plumbing concerns. We will find reliable contractors and competitive prices, and help manage your project through completion. A Construction Specialist will evaluate the repairs you want to make, and look for any other health and safety items. And improve the comfort of their homes by making energy efficiency improvements.
Foreclosure eCourse and Resources
When It Comes to Your Home, Don't Wait. Take an online Foreclosure Prevention class. This optional class covers your rights as a homeowner, reviews foreclosure timelines, and helps you understand your options so you know what to expect. You can register for the eCourse by visiting this website: www.ehomeforeclosure.org/nwwvt.