NeighborWorks of Western Vermont has been working overtime these past few months to help combat homelessness as part of a Housing Recovery Program, a statewide program Vermont Housing Authority offers. The federal CARES Act grant has helped landlords rehab rental units and then work with local homeless prevention agencies to help house the homeless. The program offers up to $30,000 per unit for renovations, with a 10% match from the landlords. Working with local landlords, NeighborWorks of Western Vermont was able to help bring vacant or blighted housing stock up to code and make it livable. Landlords participating in the program agree to rent out those units at a reduced rate for the next five years. This all comes at a critical time when Vermonters are struggling to find adequate and affordable housing.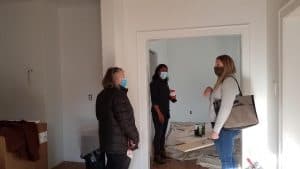 "I do this work because I didn't always have adequate housing growing up. It's my mission to ensure that I'm working with communities to be able to help people find the housing they deserve. This grant is just the tip of the iceberg. It's a great start and we are so excited and grateful for it, but there is plenty of work to do" says CJ, the Rental Rehab Coordinator for NeighborWorks of Western Vermont. "The infrastructure here in Vermont is outdated. It is something we really need to address. If you take a look at the landscape, we need more. We want to be able to give people access to healthy living."
This CARES act funding has allowed NeighborWorks of Western Vermont to help the most vulnerable community members.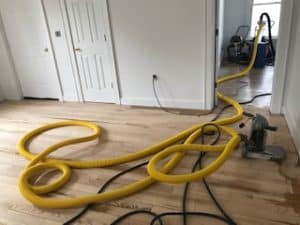 Some of the funding has also been used to work with local videographer Missi Delehanty of VideoMD Productions to create a documentary of the work being done in Rutland, Addison, and Bennington counties. Several of the landlords taking part in the program have given testimonials to the great start that this program has given them, but also to how much more of a need, there is.
"We have an issue with appropriate housing stock in Bennington and Bennington County. Anytime we have an apartment like this one, which was empty, that we can get back to use, that seems like a critical step, you know, to help homelessness, to help everything, to help the community's economy – it's just, it's never good to have empty places" says Mike Nigro, a landlord with several properties in the Bennington area. "It's [the grant] good for tenants that need affordable, clean, quality housing, its good for landlords like my wife and I that are trying to get places on the market but are having obstacles to get there, and it's good for the local economy when we have contractors doing the work. So this is just a complete win for everyone."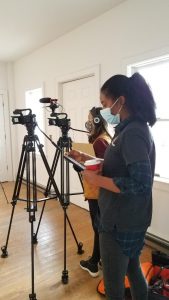 While the work must be completed by the end of the year, so much more could be done. Housing agencies all across the state continue to work toward securing more grants such as this to meet the needs of their community. "We hope that this documentary shows the urgency of the homelessness that is happening in our community." Svea Howard, the Communications and Outreach Coordinator for NeighborWorks of Western Vermont states that the video should be completed by the new year and will be vital to future funding.
When asked what this grant has meant for the community, CJ responded that "we can talk about cosmetic things, we can talk about superficial things, but there are deeper issues if you pull back the layers. When it comes to plumbing and heating, for example, those are costly repairs, but we're talking about basic needs, these are essential things, but they're costly you know it's like, how do I afford $20,000, $30,000 for plumbing and heating? That is what these landlords are struggling with and this grant has been able to lift just a little bit of that burden and get many rental units back on track."