Many seniors prefer to stay at home rather than in assisted living, this is mainly due to it being more comfortable and cost effective. On average, assisted living can cost around $50,000 per year. Preparing your home, or the home of a loved one, for aging in place can be done with just a few easy modifications. Our Home Repair Coordinator is always on hand to evaluate a home and offer suggestions as well as offer information on a Home Repair Loan for bigger projects. Here are some simple home modifications to help you or your family members start making your home safe for all ages: 
Easy Home Modifications:
Install grab bars: Installing grab bars in the shower/tub, hallways, and bedrooms with help prevent falls and other serious injuries. Having these in bathrooms, and near anything that requires "leveraging one's self" such as in and out of a bathtub, is especially important. Another good way to think of grab bar placement is to consider any place that gets wet and slippery.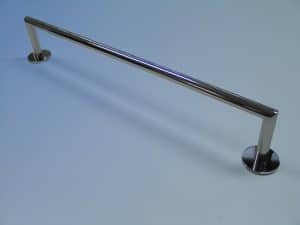 Improve lighting: You can put nightlights in hallways and other places around your home as well as adding lamps by seating areas like the living room, and you can even get push lights for under cabinets in the kitchen. The better a home is illuminated, the less chance of stumbling or tripping over anything. 
Upgrade smart home technology: Smart technologies like monitors in necklaces, bracelets, and even shoe insoles are great ways to monitor movement and vitals. You can even get sensors for doorways that alert you when someone enters your loved ones home and do not leave within a certain amount of time. You can set up certain things like lights, thermostats, entertainment systems, and even blinds to be controlled with the tv remote. There so many home systems and monitors you can get to ensure safety. 
Larger Home Modifications to Consider:
Install outdoor ramps: Even if no one in the home has a wheelchair, ramps help to prevent falls on the stairs and makes getting up to the door a lot easier. Ramps will eliminate the struggle of going upstairs when carrying things such as groceries.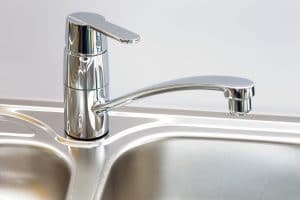 Replace Faucets: For people with arthritis, "tap-on tap-off" or touch faucets are very helpful since you won't have to turn handles. If you do not want touch faucets, try opting for lever-style faucets which are easier to use. Something else to consider is an anti-scald faucet to prevent bursts of hot or cold water. Another way to prevent scalding water is to turn down your water heater to about 120 degrees or less. 
Get the right flooring: Flooring is very important for aging-in-place. The wrong flooring can cause slips and falls resulting in serious injuries. Carpet is a good flooring and any other ADA compliant or anti-slip flooring is a good one to choose when properly installed. You can also get an anti-slip coating and apply in on some floors with a paint roller. 
Ensuring that you and your loved ones are safe aging-in-place is very important. Having the right features in a home is the key to doing this. While many think of aging in place as something far in the future, making changes now could mean a whole world of difference when the time comes. Hopefully, this helps you figure some home modifications that you could make for everyone in your home (and don't forget about those that visit you)! For more information or a home evaluation, call 802-438-2303 or visit www.nwwvt.org. 
Author: Bailey Aines, part-time NWWVT employee