There are many things that factor into buying a home and buying is not as simple as it used to be. Some things might seem more important than others but if you don't know which is which, you may be missing out on some key tasks before your home search. Whether you are buying for the first time or the third time, you need to be savvy and proactive in your home search process. Here are four main steps to take before starting your home search.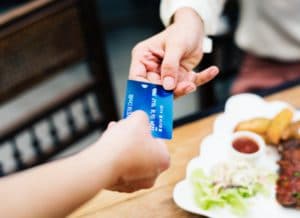 Credit Score
Your credit score is major in home buying. When applying for a mortgage, companies don't just look at your score, they look at your whole credit history as well. You should get a copy of your credit report to see all the information and to see if it's all correct – if there are some things that are not correct, you can dispute those. An average "good" score is 710 or higher. If your score is low, work with a financial counselor as they can help you create a plan to raise your score. Oh, and guess what? If you take our Homebuyer Education Class, you receive free financial counseling! Win-win!
Monthly Budget
Start small, what do you spend on a month right now? Think of things like your childcare expenses, monthly grocery bills, car payments, your morning coffee, etc. Then add in the things you may have to budget for with a new house like taxes, water bills, sewer, possible HOA fees and things you might need to purchase for your home and the things to maintain your house cost (ie: washer and dryer, new refrigerator, lawnmowers, snowblowers). Don't feel overwhelmed by what you may see. This exercise is just to see what you spend now and what you may need to do to save or cut back.
Your House Budget
Now that you kind of know how much you spend or might spend with a house, you can start to see how much house you can afford. Buying a house almost always requires a down payment. This is usually the biggest cost out of pocket and is usually 20% of the house price. Not too many people have large amounts of savings lying around for a down payment, but don't let this stop you. Did you know there are programs that can help you with Down Payment Assistance? There might even be grants that are available to you.
The first step is to determine what you can afford; this is not just with the down payment part but the additional fees like closing costs, inspection fees, and homeowners insurance. These are all things you should factor into the question of how much can you afford for a home. Once you have figured that out, ONLY search for homes within that price range.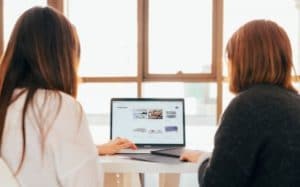 Narrow Your Search
There are loads of different kinds of houses, look into what kind will suit you the best. Things to consider could be location and distance from your work and other necessities like grocery stores, gas stations, etc. Other things to keep in mind might be floor plan, need of a garage for your car or fenced in yard for a pet, the number of bedrooms and bathrooms, and if what kind of heating the house has. Some of these things are the really important things that make or break your "must-have list" but others can be more "wish list" items like a pool. To help you narrow down your needs and wants, we have great resources for you on our site. 
There are many steps to buying a home, but often we get bogged down by not knowing where to start. Keep things simple and start with the basics of knowing how much you can spend and if you need to work on your credit score. Making sure you are all set financially before diving into the nitty-gritty details can set you on the right path to homeownership. Want lots of more tips on how to navigate the home buying process successfully? Attend one of our upcoming Homebuyer Education Classes. 
Author, Bailey Aines, NeighborWorks of Western Vermont part-time employee