Even in Vermont, the summer days can get HOT. One of the best ways to keep the summer heat out of your home is by grilling outside. Luckily, July is National Grilling Month! Not only is grilling your food outside fun for the whole family, but it also helps keep your home cool. Cooking in the summer causes two of the biggest home energy-consuming appliances to be used even more than others: the oven and the air conditioning unit. When it's already hot out and you turn on your oven, what most often happens next is cranking up the AC to accommodate for the extra heat.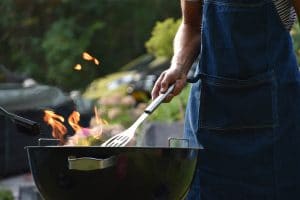 Here are four safety tips for your summer grilling adventures:
Wash your hands, especially when handling raw meat.
Keep food cold until you are ready to start grilling as bacteria grows faster in warmer weather.
Keep raw and cooked foods separate, especially meat products. Cary raw food to the grill on one plate and then put grilled food on a clean plate for serving.
Keep your cooked foods hot and your cold foods like potato salad chilled or on ice.
Be sure to think outside the bun – grilling isn't just for hamburgers and hot dogs. Grilled pizza, grilled squash, grilled fish, grilled fruit, and grilled salad are some of the staff favorites here at NWWVT!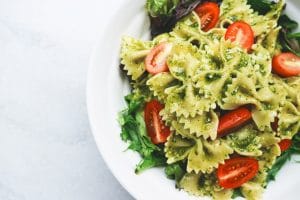 Cook now and serve later:
Another way to keep your home cool and add to your outdoor eating is to plan ahead for meals. Think of pasta salads, potato salads and egg salads to go with your grilled hot dogs or veggie burgers. While your home is cooler in the evenings or morning hours, cook pasta, and other hot foods ahead of time and then assemble and store in your refrigerator for later. When you are ready to eat, no need to heat up the kitchen!
Save your energy and utilize the outdoors!
You will enjoy being outside with your friends and family and keep the heat out of your home. Still feeling like your home is too hot? Consider scheduling an Energy Audit to learn if your insulation is adequate (HINT: if you've got the pink stuff, it probably isn't). Insulation isn't just to keep the cold out during the winter, it also keeps the heat out during the summer! Call today at 802-438-2303 or visit www.heatsquad.org for more information.