Have you heard about NeighborWorks of Western Vermont's Home Repair Program or the Home Repair Loan? In this post, we hope to demystify what home repair through NeighborWorks really is and how we can help you.
What is the Home Repair Program?
If you need urgent repair to your home for health or safety reasons, NeighborWorks of Western Vermont is a good place to start. Our Home Repair Coordinator will visit your home and perform an evaluation of projects that need to be completed. He will also look at how the projects affect the health and safety of you and your home. Common repairs include: electrical issues, leaking roof, septic problems, accessibility challenges, heating and plumbing problems, and mold remediation.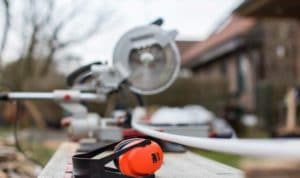 Financing and Eligibility
So, you have a few projects in mind; what next? If you qualify, our lending team, in conjunction with our Home Repair Coordinator, will work with you on creating a personalized Home Repair Loan. The first step is preparing for your loan application appointment, which the lending team does with you over the phone.  This is to better understand your income and expenses, so we can make sure the loan terms fit your budget. While this program is designed to best assist households with low to moderate income (at or below 80% AMI), we may be able to assist individuals outside of the income limits.  One of our loan officers will be able to assist you in determining your eligibility for the program.
 "I have automatic reductions taken from my bank account to keep me on the safe side, and I plan on paying more when I can. The loan is affordable, which was important for me since I'm retired and my income is already squeezed." –Charlotte, past home repair customer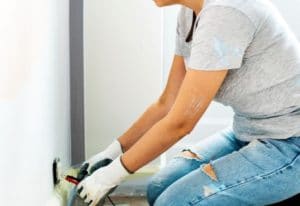 Home Evaluation & Loan Closing
Next you can expect a phone call from our Home Repair Coordinator to schedule a time to look at your home. The coordinator will need access to all areas of your home to do a health and safety review and to take pictures for a written report to include with your loan file.
While the lending team processes your loan application, the Home Repair Coordinator will reach out to local contractors to obtain estimates for the work to be done. Obtaining estimates can take time. To ensure the best price we attempt to obtain 2-3 bids unless you decide to sign a bid waiver and use a specific contractor. Once all the estimates are in, a budget is drawn up and your loan goes into the final review stage. If your loan is approved, a written offer to lend, known as a commitment letter, is sent to you along with disclosures needed to schedule your closing.
"It doesn't look institutional; it looks like a beautiful home. I didn't even think about how it would feel after – it just needed to be done. And they made it happen with quality, attention to detail, and painlessly." –Kathy & Ray, past home repair customers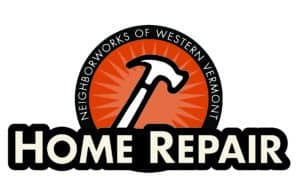 Comfortable in Your Home
While the process may seem long, its necessary to get you the best possible loan and quality, efficient work. The entire purpose behind the Home Repair Program is to make Vermont residents comfortable in their own homes, providing help when they need it most. Everyone has repairs that need taking care of, but some issues cannot be put off or avoided.
Do you have repair issues stemming from lack of weatherization? Do you spend too much on your heating and cooling bills? The solution to these problems may lie with HEAT Squad. We can schedule you a below-market-price energy audit ($150) to identify the problems in your home. We also offer Energy Loans to complete any weatherization upgrades you make. NeighborWorks of Western Vermont is your one-stop-shop for all things home!