Curious about what NeighborWorks of Western Vermont is up to in Northwest Rutland?
Here's an update on our revitalization activities:
39 Pine Street
Our third gut renovation is on schedule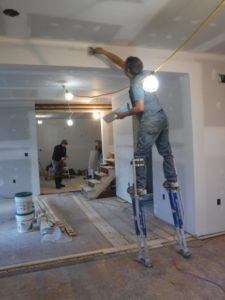 to be completed by this spring (!).
The historic home, which had been split into two apartments years ago, has been restored to its original footprint and rearranged into a single family home.
Morgan Overable, LaborWorks on-site project manager, designed the floor plan to allow for an open concept floor plan, and now that the sheet rock is in, it's easy to imagine how beautiful this home will be in a few months time.
The 3 bedroom, 2 bath house is chock full of improvements: new roof, plumbing, electricity, siding, a full weatherization package, a 5kW solar array, heat pump heating and cooling system, and all new Energy Star appliances: washer and dryer, dishwasher, refrigerator, stove, and microwave.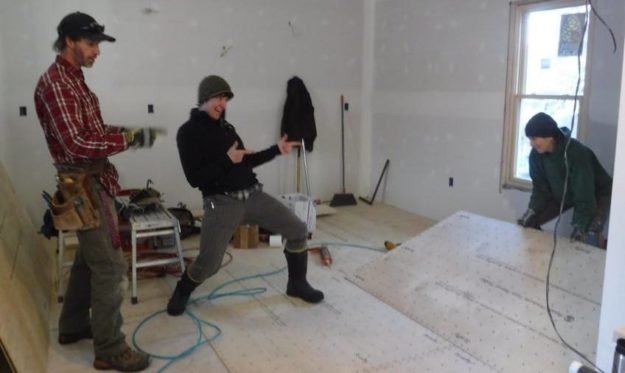 When finished, this house will be sold for almost half of the cost of renovation. A Homeland Grant will help the buyer out with the down payment and keep the house perpetually affordable with a shared equity covenant.
Take Homebuyer Education today and learn how this home could be yours!
128 Library Ave
Our LaborWorks team is also working on a renovation around the corner at 128 Library Ave, the fourth renovation of seven made possible by the $1.25 million VCDP grant. This home is scheduled to be completed a few months after our Pine Street renovation. It's had its foundation re-laid and is currently in the demolition stage of the renovation.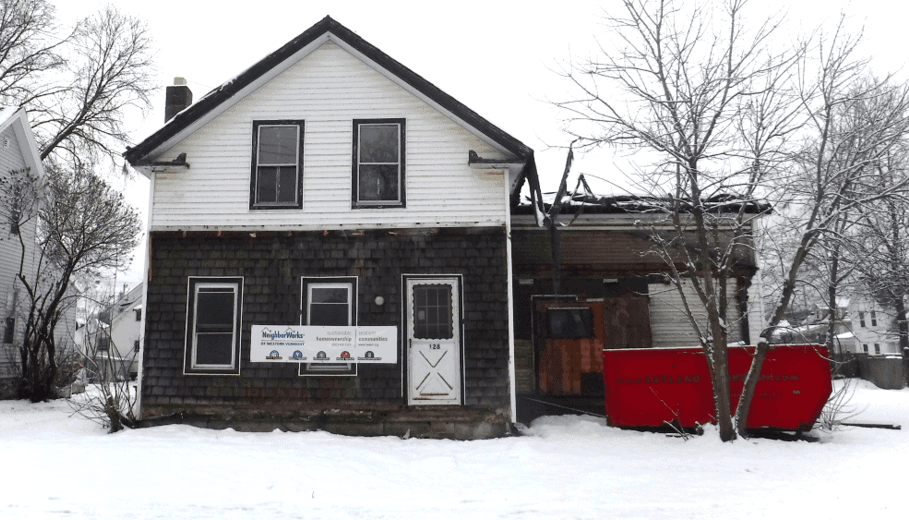 TAG VISION
In October, a team of six Rutland residents traveled to Columbus, Ohio for a Community Leadership Institute organized by NeighborWorks America. For three days the team shared with community members from across the country, all of whom are engaged in innovative efforts to make their communities better places to live.
The team returned fired up with a plan and a small grant to engage youth in creating places of pride in their community through public art.
The project, dubbed TAG VISION, has three goals:
Increase neighborhood pride and image
Build community
Empower youth
The TAG VISION Project will start with a community input session in early spring 2017 with the goal of getting the most input as possible from residents who live in the Northwest Rutland.  At the community session, residents will vote on the location for the public art installment.
Throughout the spring and summer, the youth participants, neighborhood volunteers/experts, and a "hired" expert will work to create a piece of community art.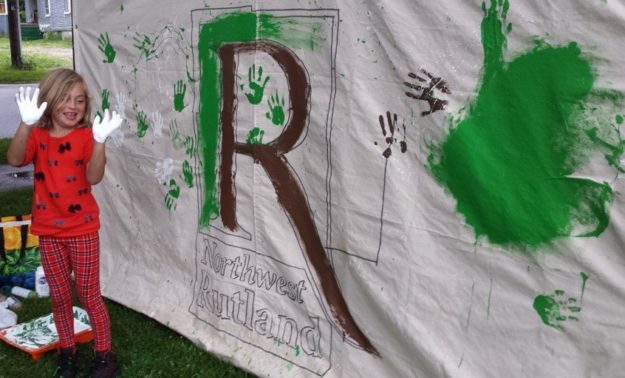 This is an "adult-initiated, shared decisions with youth" project, so the process at this point is purposefully flexible- the structure is created but room is left for the youth participants to make decisions about the type of art and the appearance, character, and message. The art will be conceptualized and materialized indoors and then installed with the youth participants and more volunteers, and then a community celebration will follow- where the process starts anew.
Check out our last Community Leadership Project, PhotoVoice.
For more information or to volunteer, contact Shannon Kennelly at 802-797-8606 or [email protected].